Welcome to Our World of Color!
Check out the latest additions to our Hema Free Gel Polish & Cuticle Oil ranges.
Glitterbels is Going Global
Glitterbels was launched in 2018 by Annabel and Elliott Maginnis. The Power duo paired their innovation and passion for the nail industry and skyrocketed to the top of the UK market. With over 400+ Acrylic Powders, 300+ Gel colours and an amazing range of 70+ Builder-bel Gels. They offer an extensive range of products for the professional nail technician.
With premium formulas, improved ingredients, and a vigorous testing process, Glitterbels plan year-round to launch new ground-breaking products of the highest quality, so you can focus on giving your client the best experience every time.
Originally based in Staffordshire, UK, Glitterbels is known for its fabulous pink warehouse. The company prides itself on creating a magical environment for staff and clients alike. As of November, we officially have a US headquarters in Atlanta, and we can't wait to paint the town pink.
Our dedicated team utilises cutting edge technology to bring magical products to our customers around the globe, from Middleport to Mississippi. Transparency is at the heart of Glitterbels ethos, and we love bringing our wonderful customers along with us on our journey. We can't wait to offer 1–2-day shipping to our wonderful US customer, so they can receive the products they know and love, faster than ever before.
Hema Free Builder-bel Gel
Glitterbels Builder-bel Gel range has been formulated with professionals in mind, to help you create long-lasting, strong and natural-looking nail sets. This Hema Free, self-levelling formula can be applied over natural nails or existing enhancements. To put your mind at ease the ingredients are cruelty-free and vegan and also compatible with soak-off gels, hard gels, and acrylics, offering a smooth canvas ready to glamorize. Choose from an amazing variety of 60 different colour Builder-bel Gels and let your creativity flow.
Buy Now
Hema Free Gel Polish
Make beautiful nails possible for every client with our Hema free gels.
Boasting nudes, reds, greens, pinks, blues, purples as well as glitters & shimmers. This two-coat system will give you the perfect coverage every time! If you're looking for the perfect Christmas Gel Polish or Summer Sun shades you can find it all with Glitterbels Hema Free Gel Polish.
Shop Hema Free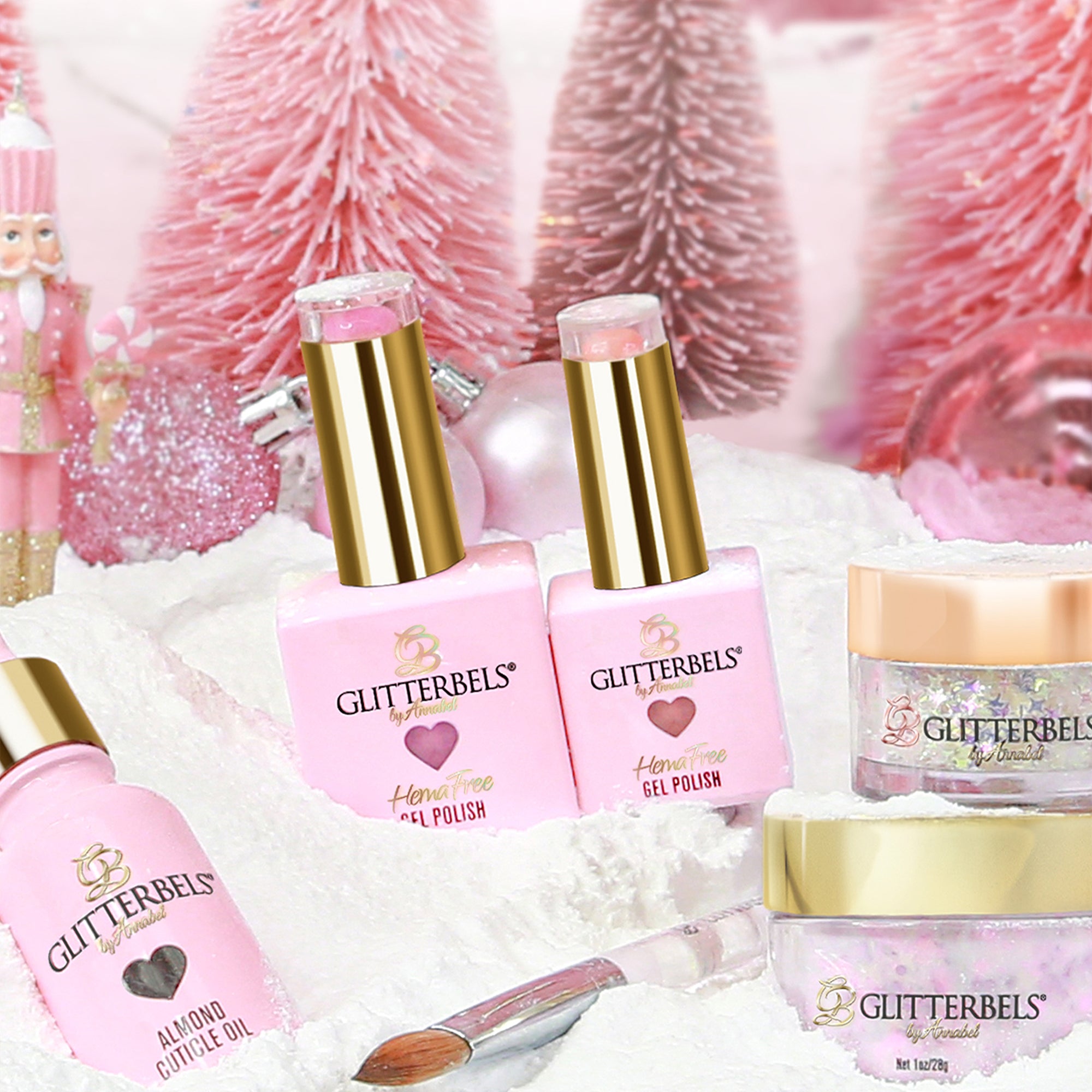 Let's hang out
We love it when you tag us in photos!
Our Instagram